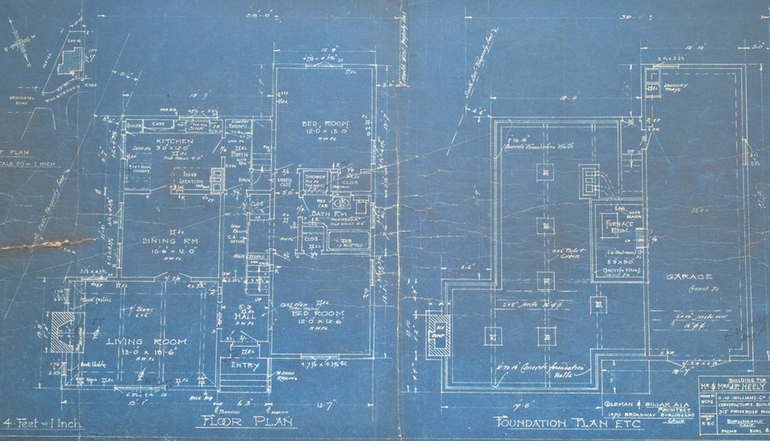 Photo courtesy of Flickr.com/btobin
How you see your life developing may be different from God's blueprint.
1. We dream of greatness. Growing up, we often think of being a doctor, nurse, firefighter, or a professional athlete. We dream of being in front of the largest crowds, cheering fans, and living lavishly. As time and opportunities come into focus, some (if not all) of our dreams change…reality sets in.
2. Life meets the Lord. As the kryptonite of our super dreams sets in, somewhere along the way the Lord intervenes into our lives. He shares His love, forgiveness, and the opportunity to experience a different perspective of freedom and success.
3. Past dreams want to live again through Christ. Oftentimes, many of us seek to infuse our previous thoughts of success with who we are in Christ. We want to be great, famous, and rich…but through Christ. Our thoughts of grandeur return. A hope ignited once again. However…
4. God has a greater plan. God has a perfect and personal plan made for each of us. He wants to show us a different life…a different plan…a different blueprint. God wants to reveal our true purpose and life mission. He is trying to show us more than fame and fortune. He wants to lead us to the purpose of our existence. This is HUGE.
Think about this for a moment…
5. We have to give up our previous plan. In order to accept who God has created us to be, we must give up our previous plan for our lives. There's no room in our lives for both. If we try, we'll will spend years in misery trying to force a square peg in a round hole, fighting God and even our own sanity and peace.
The sooner we accept God's plan and purpose, the sooner we'll experience His peace and begin to walk in our life mission.
True success is obedience to God's word and purpose for your life.
1 John 2:15-17 -Love not the world, neither the things that are in the world. If any man love the world, the love of the Father is not in him. For all that is in the world, the lust of the flesh, and the lust of the eyes, and the pride of life, is not of the Father, but is of the world. And the world passeth away, and the lust thereof: but he that doeth the will of God abideth for ever.
6. We must accept God's plan for us. God's plan for our life is THE plan, it's our plan. What God has prepared for us (whatever it is) is perfect because He has included us into the fabric of His story to the world. Regardless of what He is calling us to do or perform, we'll share His love and story with others. We're being called to elevate the fame of God's Son Jesus.
Matthew 5:14-16 – Ye are the light of the world. A city that is set on an hill cannot be hid. Neither do men light a candle, and put it under a bushel, but on a candlestick; and it giveth light unto all that are in the house. Let your light so shine before men, that they may see your good works, and glorify your Father which is in heaven.
When we allow God to be great in our lives, more people will have the opportunity to know Him, experience His love and forgiveness, and learn their true purpose in life.
---
Image covered under Creative Commons License.