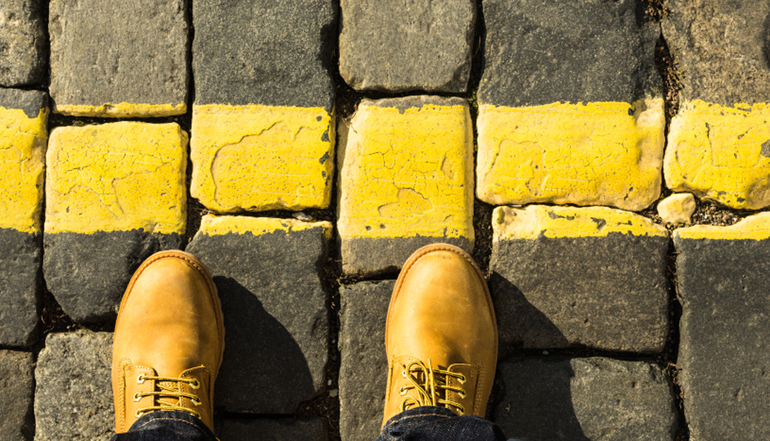 Photo courtesy of iStockphoto.com/oneinchpunch
Matthew 12:43-45 – When the unclean spirit is gone out of a man, he walketh through dry places, seeking rest, and findeth none. Then he saith, I will return into my house from whence I came out; and when he is come, he findeth it empty, swept, and garnished. Then goeth he, and taketh with himself seven other spirits more wicked than himself, and they enter in and dwell there: and the last state of that man is worse than the first. Even so shall it be also unto this wicked generation.
1. Freedom is joyous. When you're delivered or freed from an evil spirit or habit (i.e. pornography, smoking, drinking, etc.), you feel a great freedom and peace. The thoughts in your mind is silenced and your heart is happy. You're full of peace and joy.
2. The spirit wants back in. At the same time, that spirit or habit wants its home back. Its physical address was you and it wants back in. The spirit is possessive and doesn't see anyway around it. Though it returns and sees the your 'house' in order, it wants back in.
The spirit needs a way in. It will try some of the 'old' temptations and people to bring you back to your previous state in sin. In most cases, the spirit is not strong enough to return on its own. It needs you to open the door. Honestly, the spirit doesn't need you to do all of the same things as before, it only needs one crack of the door. However, you're now strong enough to keep that spirit away.
Ephesians 4:27 – Neither give place to the devil.
3. The spirit calls for backup. If the spirit can't get back in through some of your previous acts of sin, it gets help. As Jesus says, the spirit returns with several spirits more wicked than itself. The spirit doesn't care about what will happen to you, it just wants to return. It plans on riding you until you die anyway. It has no concern for the condition of your soul. It's already destined for hell (the eternal lake of fire).
4. The stakes of temptation are raised. The other spirits that are brought in are more wicked and devious than the first. These other spirits will increase the level of temptation in order for you to give in. Now, you hear these evil spirits calling out through other people and situations…waiting for you to wear down, tire out, and give up from saying no.
5. The line of temptation and sin. When temptation comes, you can feel a line being drawn between you and sin. If you cross the line of temptation, you'll return to the previous habits and sins. And if you return, it'll be even harder to return to a 'place' of freedom and peace (John 5:1-15).
6. Don't cross the line…keep fighting. In the moments of temptation, you must walk away, bind (and cast out) thoughts, unfriend people on social media, turn the television channel, and not accept the thoughts of temptation.
Keep fighting the good fight of faith (1 Timothy 6:12). Put on the armor of God and stand your ground on the word of God and the freedom you've received (Ephesians 6:10-18). You don't have to give in. You don't have to sin. You don't have to cross the line!