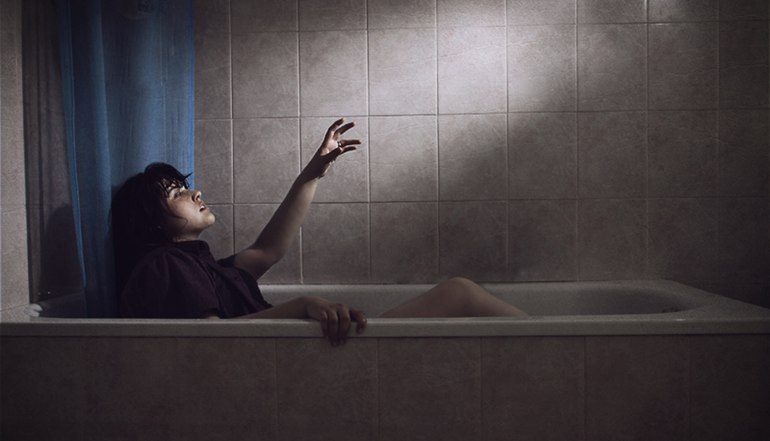 Photo courtesy of Flickr.com/jox1989
There are times when we face difficult situations that seem overwhelming and impossible to overcome. These situations cause us to be scared, angry, and consumed with anxiety. We want to know everything will turn out alright, but we can't see it. It seems that the opposing group is having their way. They may have the position, authority, money, and resources to be 'victorious' over us, but we have someone on our side that they don't…the Lord.
Psalm 18 is a beautiful illustration of the Lord's love, protection, and deliverance in times of trouble. David shares this psalm from a time when the Lord delivered him from his enemies, and the hand of Saul. From a few verses in Psalm 18, we can uncover a few ways we too can trust in the Lord when we face similar situations.
1. Your understanding and knowledge of the Lord is based on your past experiences. David proclaimed the Lord as his strength, rock, fortress, and deliver (Psalm 18:1-2). He was testifying of what he knew, experienced, and believed. He didn't need to read about how good the Lord was, he understood this to be true for himself. He lived it.
If you think back over your life, you may be able to testify to the great things the Lord has delivered you from. He may have done mighty things to bring you to a place or position of safety, peace, and resolution. You know this to be true, and no one can take that away from you. This is your foundation, as it was with David.
2. David called on the Lord in His time of need. In the midst of his trials, David called on the Lord. Many times when we're going through difficult situations, we turn inward (and continually focus on the situation and our emotions and inabilities) rather than looking to the Lord (Psalm 121:1-5). The Lord can deliver us. The Lord can protect us. The Lord is mighty in battle. The Lord never loses.
Psalm 18:2 – I will call upon the Lord, who is worthy to be praised: so shall I be saved from mine enemies.
3. It's alright to have feelings of anger, frustration, fear, etc. when we know where to go with them. David was honest with the Lord about his emotions and thoughts concerning his enemies. He shared his intimate (and truest) thoughts with the Lord and by doing so, deepened the depth of his relationship with Him. And even as David shares his sorrows and challenges, he calls upon the Lord in his distress. He cries unto the Lord with the assurance that he's been heard and his cries will be answered in due time.
Psalm 18:4-6 – The sorrows of death compassed me, and the floods of ungodly men made me afraid. The sorrows of hell compassed me about: the snares of death prevented me. In my distress I called upon the Lord, and cried unto my God: he heard my voice out of his temple, and my cry came before him, even into his ears.
4. Wait for the Lord. As the Lord hears our cries, He doesn't always answer immediately (from what we can tell). We must trust and believe that He heard our cries, He's interceding on our behalf, and will deliver us…but it may not come exactly when we want.
5. Wait in righteous living. While David was waiting for the Lord to deliver him, he remained committed to the Lord's ways. David did not depart from the Lord or His word and he kept himself from sin in His sight (Psalm 18:20-24). Likewise, it's important that we remain committed to righteous ways as we wait for Him to intercede on our behalf and deliver us. We can't allow our testimony and standing before the Lord to be tarnished through unrighteous living.
6. When deliverance comes, it will be quick and in power. When the Lord delivers us, no one can say they had a hand in it. The Lord delivers us in ways that are unexplainable to the human mind. When He delivered David, David said that he was delivered from his strong enemy and those that hated him. David was drawn out of many waters and brought to a large (open, spacious) place (Psalm 18:16-19).
7. Thankfulness, mercy, and deliverance will be ours. As the Lord delivers us, thankfulness will fill our mind, heart, and soul as we consider all He has done. We'll sing praises and tell others of His goodness, power, and mercy (Psalm 18:49-50; 1 Thessalonians 5:18). Our story expands, our commitment grows, and testimony remains sure.
Psalm 18:1-2 – I will love thee, O Lord, my strength. The Lord is my rock, and my fortress, and my deliverer; my God, my strength, in whom I will trust; my buckler, and the horn of my salvation, and my high tower. 
---
Image covered under Creative Commons License.